Hello there, my name is Aleks Ashton. My warmest welcome to Night Shine Candy Jewelry.
About the Brand
The Jewelry
Jewelry becomes part of our personal stories and has the power to reflect our moods, our passions and some days, to remind us of our forgotten selves. Night Shine Candy Jewelry is bold, maximalist and a touch unusual. The pieces are designed to be an element of authentic self-expression and to reflect their owner's unique radiance.
You can learn more about the creation process here
The Inspiration
My design process is inspired via a journey to my innermost truth and wisdom and my passion for things that delight the senses.
It is also inspired by a deep love of people's stories and relationships, especially those vital points of personal connection between people that bring insight, strength and joy.
A particular delight for me are women who treat their daily lives as a work of art.
Older and bolder, advanced-style fashionistas
Wise-women who guide and create
Fierce, loud and proud, upwardly mobile mama's … just to name a few.
Their passion and unapologetic sense of personal style is a type of touchstone for me and an inspiration which has seeped into the pieces I create.
The Philosophy
At NSC's core is the belief that women who value their personal well-being and embrace self-acceptance and authentic self - expression, benefit themselves and enrich the lives of all those with who they connect.
This is an ongoing process, a journey that weaves throughout a person's life, dynamic and ever changing.
No two paths back to self are ever the same. Whatever the path, whatever our individual progress, we are on the journey together.
NSC jewelry is a result of my commitment to my own journey and a mindful appreciation of all those around me, family and friends, my jewelry community, service providers and clients.
The Name
The name Night Shine Candy came to me 10 years ago whilst cuddling with my boyfriend (now husband) by the pool and playing word games. NSC refers to stars. At first I thought the stars were the jewelry, but recently I realized that the stars are my clients. The jewelry just reflects their unique sparkle.
About the Designer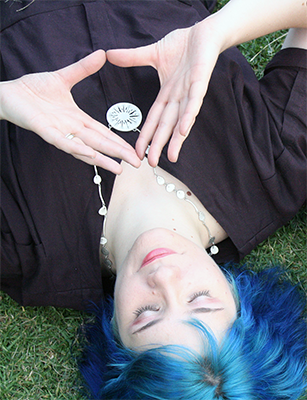 I was born in Lodz, in beautiful Poland. My parents gave into their wanderlust for the sunshine kissed land of Johannesburg, South Africa when I was 4 years old.
At age 7 my art teacher let me dig into a giant tub of jewelry parts and miscellanea for a ceramic art project. A couple of years later, my father bought two huge bags of, you guessed it, jewelry parts and miscellanea.
An unquenchable enthusiasm for making jewelry has been with me for more than 20 years.
At university I earned a Research Psychology Master's Degree, and, spent nearly a decade of work in the corporate world of social development. I was driven by a desire to understand others. I realized that to understand others, I need to understand myself first and then to live my innermost truth and wisdom.
At 29, I left the corporate world and surrendered to my true love, Jewelry Design.
Now 33, I am an award-winning Jewelry Designer, slowly but steadily growing my beloved Night Shine Candy Jewelry.
Aleks the research psychologist is still with me and helps guide each piece of content I create, telling my story and exploring the stories of women on their own journeys towards self-awareness and self- acceptance.
Awards and Exhibitions
2019 - Finalist in the South African Contemporary Jewellery Awards
2019 - Participant in the Beauty Revolution Expo in Sandton
2018 – Winner Jewellery Category, PPC Imaginarium. Piece: Tiara of the Heart & Head.
2018 - Tinsel Gallery - Liz Loubser Jewellery School Show
2017 – Runner up in Jewellery Category, PPC Imaginarium. Piece: Cyberglyph
2016 - Tinsel Gallery - Liz Loubser Jewellery School Show
Testimonials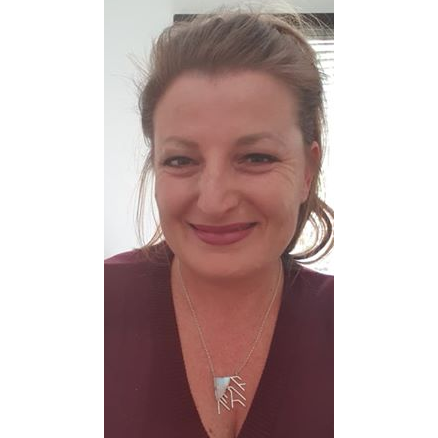 I am a happy winner of a competition that I never thought my name would be selected. I received an incredible message to inform me I had won...what an absolute delight to receive my Synergy Pendant from Aleks and her team. I love wearing it as it is an unusual design and also more excited because it has a little story about the creative source being neurons. It makes me feel super special and unique and with a reminder of how so many ideas are created from nature and its natural beauty. I have had many compliments and admirers too and I only wish Night Shine Candy customers the best fun and love and light when you can say you are the lucky ones to obtain a piece from them and show it off to the world.
- Suzanne
Connect
You can contact me at aleks@nightshinecandy.com and make sure to follow me on social media:
Join the Night Shine Candy Galaxy
Be the first to get access to new collections, behind the scenes sneak peeks and delicious insider exclusives!